Leaflets & Advertising

A professionally designed leaflet can highlight what your business does and bring you more customers. Our creative design skills can produce leaflets and flyers that work hard to portray the image of your business and convey your message. A leaflet is the perfect cost-effective solution to promoting your business.

Here at Web Design Services we know how to make advertising work. Whether you want a simple black and white press ad or a high quality colour magazine ad we can design something that is eye catching and keeps the reader's attention. We promise your ad will be different and stand out from all the others on the page. That means more business for you!
Teca Tek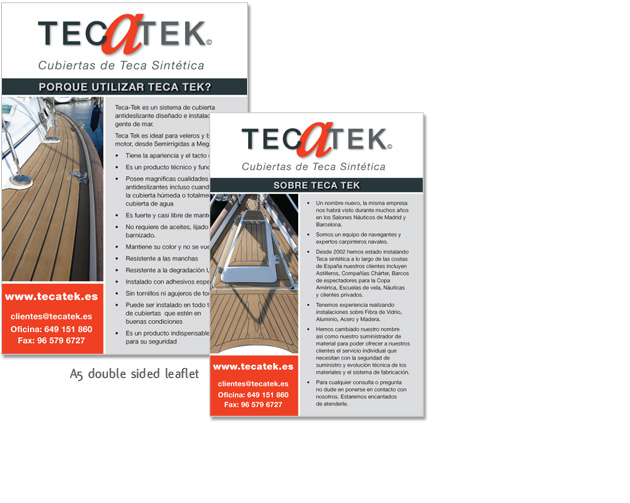 Republic Denia, Restaurant Lounge Bar, Denia, Spain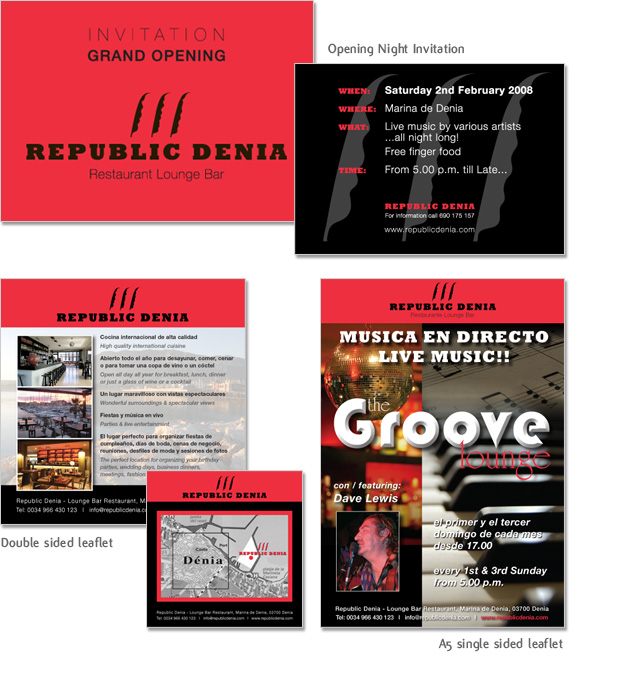 Costa Blanca Business Association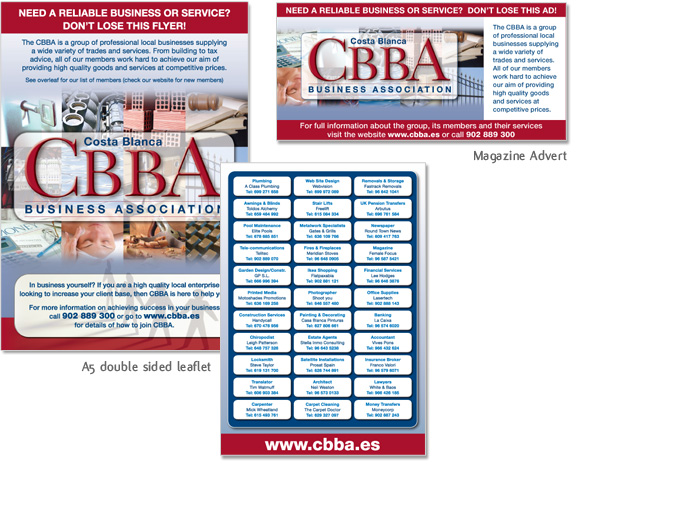 Bar No.11 Denia, Spain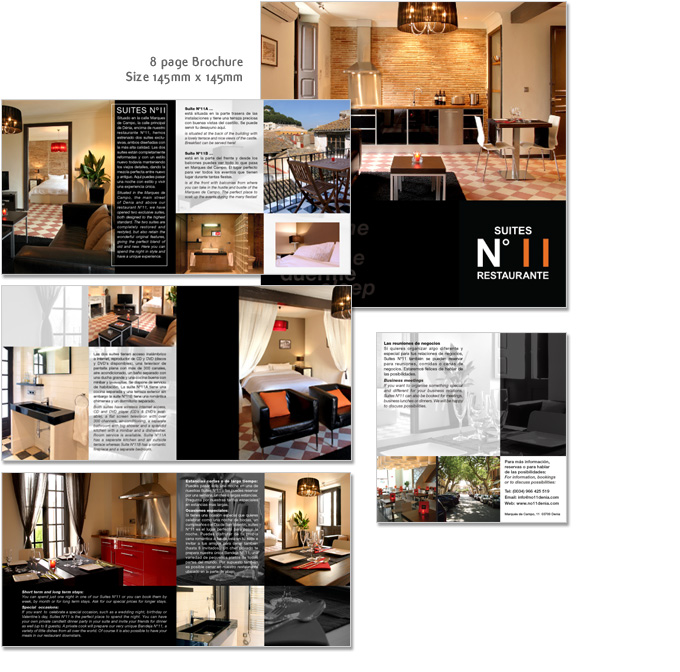 Double sided leaflet size 145mm x 145mm